Beautiful and high-quality graphics Design quickly grabs attention. Websites with creative graphics have the power to attract and retain customers for longer. Creative graphics makeswebsite more interesting. Often, they are used to represent brands and create lasting corporate identities that influence business growth and turnovers. Much like content, graphics that are relevant to your niche are far more capable of drawing interested and targeted traffic than for-the-sake-of-art type graphics that bear no relevance to your business.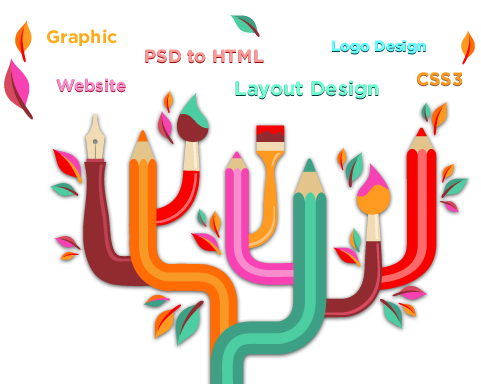 A quality graphic design is a piece of art that is easily appreciable and thus, has high attractive, communicative, and retentive value. We are one of the leading graphic design agency Sydney(Australia) offering high-end graphic design solutions to our clients.
We Design the graphic that bond visitors to your site
Micro online has the experience and expertise to make your website more user-friendly and attractive by plenty of different layouts and graphics. We build the designs that are eye-infections and make the visitor more attached with your site.
Micro Online team has the depth experience in web and graphic design for Sydney, and willing to design sites that peak your business success. We create websites that make your presence more visible in today's competitive environment.
our portfolio will speak more than us, make a look once to judge our past work.
Would you like to make an inquiry then Call us on 02 9559 8048 or, fill up the Contact Us form.